Anything You Dream Turns to Reality
Elegant, Practical, Yours…. There's a picture in your mind… of a stairway or entertainment center that makes you stop and stare. Perhaps a bathroom that is uniquely practical. Maybe an at home office that depicts the professionalism of your business. A kitchen that's practical for work and practically a work of art.
We help our customers plan, design and install custom stairways, kitchens, libraries, vanities, millwork and virtually anything in your home crafted of wood. Regardless of your vision and need, we make it happen:
Creative: Over 75 years of innovation and experience will help you make your dream come true. We'll enhance your ideas, offer new insights and together create a solution that will turn your dream into a reality.
Elegant: If you're looking to have your visitors leave your home stunned at the beauty of your new stair case, complimenting you endlessly and telling their friends about your new kitchen – we can make that happen.
Practical: Sometimes your primary goal is just being practical or sometimes you need beauty and practical. Either way, we can show you how to accomplish it. With seven decades of experience, we invented practical.
Quality: Whether for your kitchen, dining room, office or bathroom – quality is always number one. Producing our product on-site we are able to ensure flawless workmanship, uncompromising beauty and durability to match.
Visit Our Showroom
Want to validate your dream, get some help in fulfilling your dream or just looking for ideas? Come visit our elegant showroom in Newington, CT. Let us educate you. Our experienced staff will give you a tour, help to educate you or just let you browse our expansive selection of stairs, railings, cabinet styles and hardware.
We are confident that you will leave with new ideas and a better knowledge of how you can make your house a new home. We have transformed hundreds of homes and you can see how. You'll see dozens of options for stairs and cabinets of all kinds. You'll experience why quality is so important and why West Hartford Stairs and Cabinets is the right choice to make you dream a reality.
Contact us Today for a visit!
West Hartford Stairs and Cabinets Inc.
17 Main St., Newington, CT
Phone: (860) 953-9151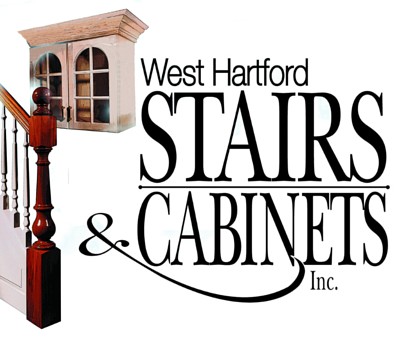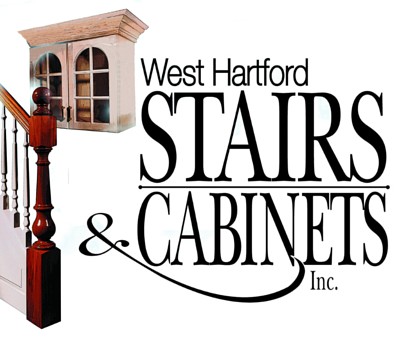 M-F 7:30-4:30
Closed Saturday & Sunday
Wednesday evenings and Saturday mornings available by appointment only.